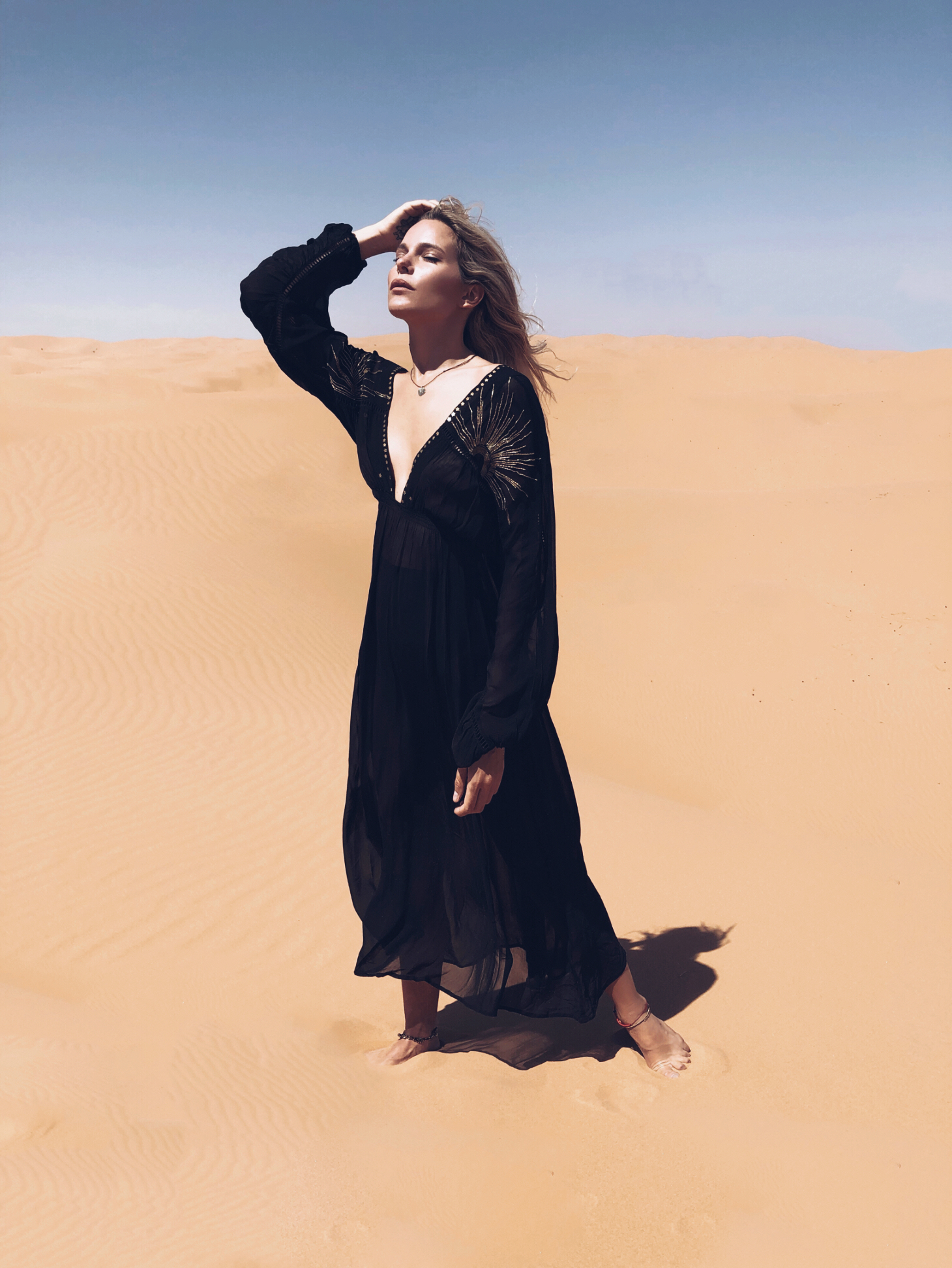 My biggest dream had always been to go to Morocco. I had this vision of myself wandering the Sahara dessert and walking around all those overwhelming markets feeding my soul with a culture so different from mine.
It was mid June, I was in Italy and overnight I decided it was time to make my dream come true. I didn't even know where to start from, although I traveled a lot all my life, Morocco seemed quite challenging. Timing was challenging as well, since they were in the midst of their biggest religious holiday, and most of the hotels I wanted to book and experiences were limited due to this special time of the year. Suddenly my dream would not come true.
At that point I realized I needed the help of an expert hand. Consciously Connected managed to design my ten day journey along the most beautiful cities in Morocco: Fes, Essaouira, Marrakech and of course Merzouga desert. Morocco was a once in a lifetime experience. I hold the best memories in my heart: the colours, the smells, the food, the art, the architecture, but above all the generosity and kindness of their people.
All of this could never have happened without the help of CCT and your outstanding management. I will be forever grateful to you and looking forward to making new dreams come true.
Jenny Williams | Actress & Model | Travel Design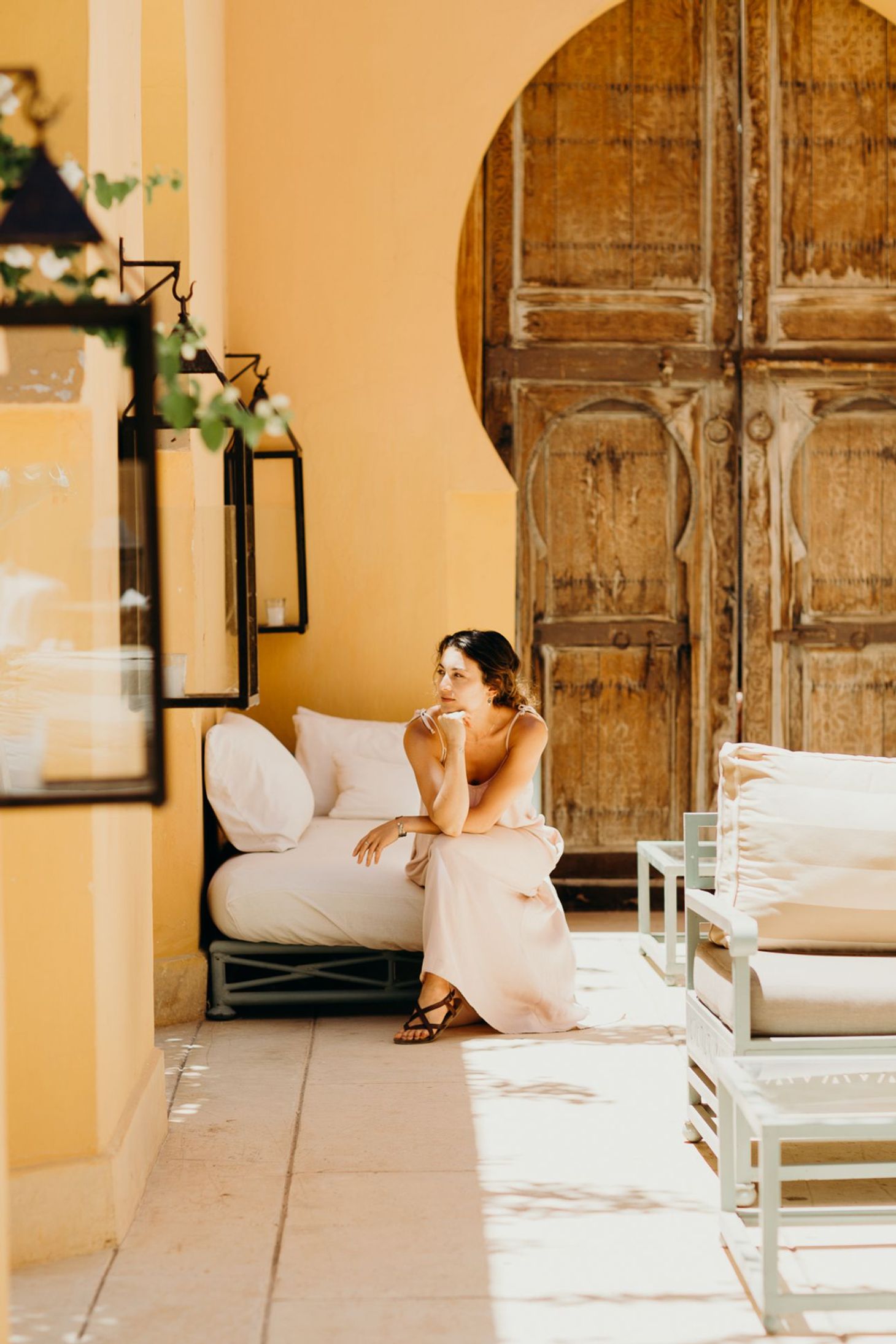 I'm incredibly touched by the women who participated in the retreat. each showed up fearlessly, blossomed over the week together and will have impacted my life forever.
I have been more intentional + sentimental on photoshoots this week, naturally seeing how impactful the retreat experience has been for me.
Experiencing Morocco totally changed my prospective and perception. It's a lot more visited by tourists and safe than people in America think.
Gianna Keiko | Photographer | Wellness Retreat
Photo Credit: Gianna Keiko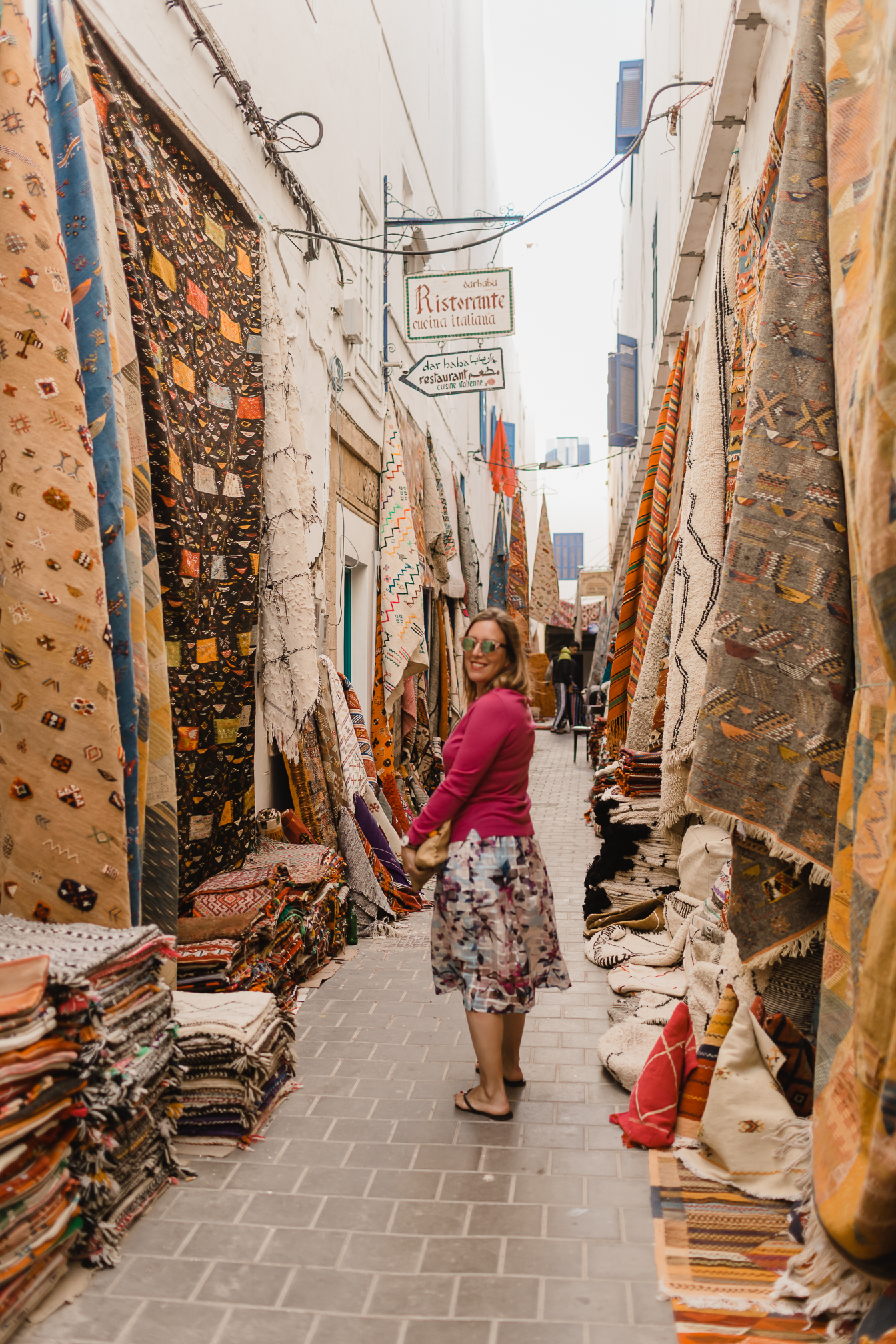 The Self-Care Retreat was amazing in every regard: the hosts, the food, the activities, the retreat house, the classes and the spa. I wish it would have lasted longer and I would go back any time again. I loved that we were a small group and I will forever be grateful for the friendships made and all the self-care lessons learnt. Thank you Ingrid and everyone who made this experience unforgettable
The food was the best I have ever eaten at any retreat or holiday. I love healthy vegetarian food, so for me the food was perfect and I did not miss anything. I loved how much love and detail went into the preparation of every meal and that all ingrediences were local and fresh. A big compliment to the Chef and his crew.
The itinerary was fantastic. I loved the day in Marrakech including the visit at Jnane Tamsna, the cooking class and I loved the hike, the yoga classes and of course the training sessions with Tracy. It was far better that anything I imagined. What I loved the most, were the 1-2-1 with the coaches / hosts.
It was a wonderful retreat that I already reccomended to all my family and friends. It really helped me to believe in the fact that there is more to be done in this world
The 1-2-1 with the coaches / hosts, especially with Ingrid was very insightful and I would love to have her as my coach every day :-)
Laura Schurr | Jurist| Wellness Retreat
Photo Credit: Gianna Keiko
We will never be able to travel without cct again
We had a very big year. Marriage, baby, new home, new office, new employees…We've truly been very burnt out. We knew we needed a vacation - but the thought of planning it was stressing me out. It was nice to have it all planned - and KNOW that it was going to be great.
We've never used a Travel Designer before, i've always planned my own trips… But this time we hired Ingrid. After a short conversation - Ingrid knew exactly what we wanted - and delivered it every single day of our trip. I don't think we'll ever be able to travel without her help again. If I would have planned this trip for months - we would not have found the same hotels, guides and experiences that she planned for us. There are just some things you can't Google. :) Worth every penny. The way you delivered your trip suggestions at the beginning made picking what we were doing fun. Which normally it's very stressful for me.
We got to meet you Ingrid! Which was such a treat! Honestly - there is so much we enjoyed about our trip - it's going to be hard to write it all here. Every accommodation was perfect. Each one different - and it was timed in such a good way. A busy city, then a quiet city… The pacing was very nice. I also loved all the extra special things you did for us - the room upgrades - the candles - truly amazing.
I've already recommended you to a few folks :) And would love to do more
Kayti & Asheer | Consultant & Architect | Travel Design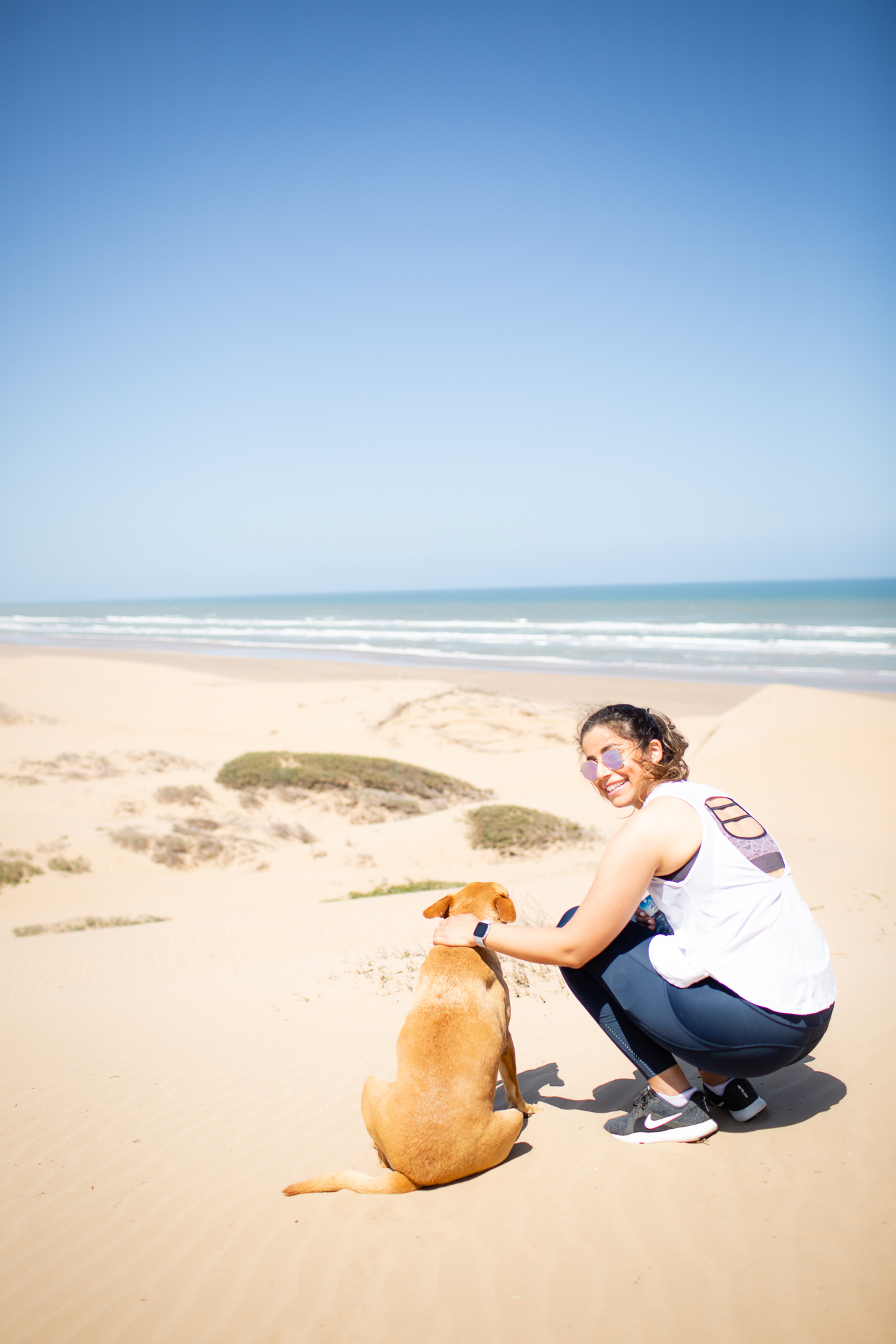 Amazing!!! Loved that we lived as locals and got the true authentic feel of Morocco. Loved the advice and the different perspectives I got at the retreat, it's played a part in impacting my new normal. I found great happiness in meeting people and connecting The retreat opened my mind to a different way of thinking, sharing experiences was a huge challenge I experienced pre-retreat and something I hoped the retreat could help with and it did.
Experiencing Morocco in such and authentic and connected way makes me realise that I can definitely not do Morocco in any other way. I loved the group dynamic- loved the way we experienced the country it was so authentic and real and loved the one on one that we had with different personalities and ways of thinking that they gave us great insight and advice.
I will definitely be returning back to future retreats in new locations.
Najwa Salhab | Entrepreneur | Wellness Retreat
Photo Credit: Gianna Keiko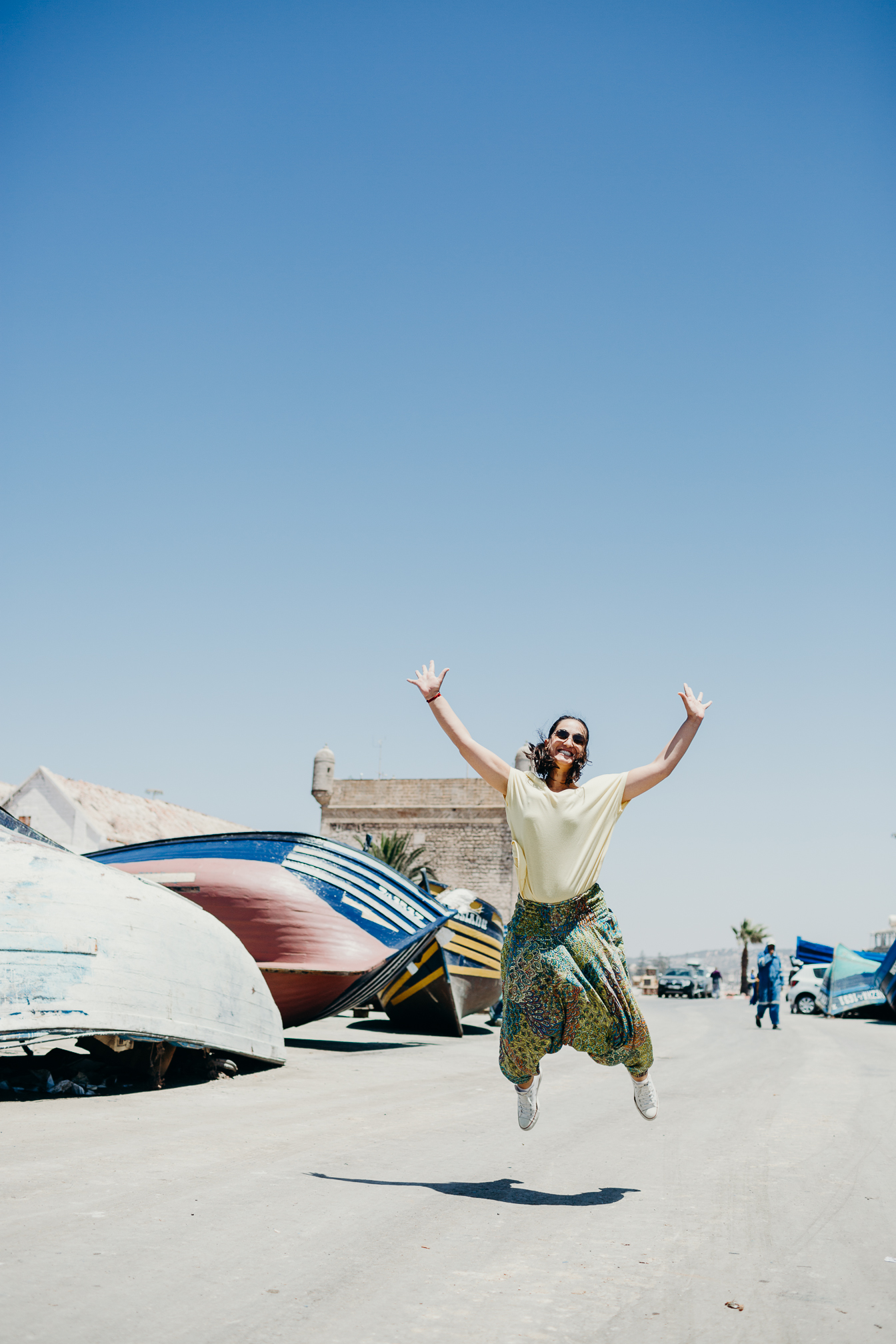 Beyond the self care target, this retreat allowed me to discover other cultures, other ways of thinking and many amazing people with big hearts...all this in my country: if this is not the greatest of the human wealth I wonder what it is. For each tiny discovery, thank you consciously connected travel
This was my first retreat but I felt like I was part of a family Amazing food which was itself an experience. I love Morocco, and Ingrid made me love my country more.
I have taken with me some daily routines to apply and I left the retreat feeling like new.
To be honest the retreat was beyond my expectations!
Sophia Bennani | Director | Wellness Retreat
Photo Credit: Gianna Keiko